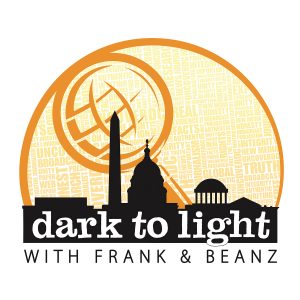 Today's show is such a joy because, as we sit here right now, General Michael Flynn has been vindicated and the case against him has been dropped by the DOJ. We now wait for the Judge to accept the government's request. The show details that as well as the transcripts released by the HPSCI and some clips by the AG.
All in all, this is an episode you don't want to miss.
Please check out the videos linked below and continue to pray for justice to return to this great country. We believe it is now underway.
Today's episode of Dark To Light is presented by Mack Weldon, a premium men's essentials brand that believed in smart design and premium fabrics. Mack Weldon does offer industry-leading underwear but they're so much more than that. They are a one stop shop for men's basics of all kinds. Visit MackWeldon.com now and use the promo code "DARKTOLIGHT" and get 20% off of your first order now!
LINKS WE DISCUSSED
A doctor speaks out about COVID-19
General Flynn's dismissal documents
Frank's "Quite Frankly" show from last night (start at 1:25)
Tracy Beanz' YouTube video on the Flynn filing
Follow Frank on Twitter, subscribe to his YouTube channel, and follow his solo podcast, Quite Frankly!
Subscribe to Dark To Light With Frank & Beanz on Apple Podcasts, Stitcher, TuneIn Radio, Google Play, and now on the iHeartRadio app!
Podcast: Play in new window | Download | Embed