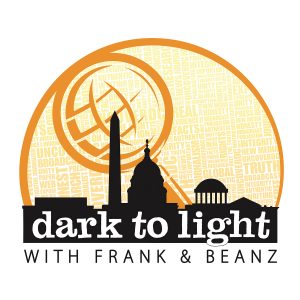 We have an action-packed show today! We are joined by Dr. Bruce Fong, President of the Nevada Osteopathic Medical Association, who talks about the lawsuit NOMA filed against the Nevada State Pharmacy Board, Governor Sisolak, and the State of Nevada to reverse the ban on Chloroquine and Hydroxychloroquine in outpatient settings in the fight against COVID-19. The doctor shares a lot of really helpful information and interesting perspectives on what is happening in Nevada. Please see below for the article about this lawsuit on UncoverDC.com.
Then, we get into the case of Gen. Michael Flynn, the chance that this case could be dismissed as early as this week, and play some clips and go over the background.
Please don't miss this episode!
LINKS WE DISCUSSED
UncoverDC.com: Doctors in Nevada sue Sisolak over ban on Hydroxychloroquine
Fox News' Maria Bartiromo says Gen. Michael Flynn will be exonerated this week
Follow Tracy Beanz on Twitter, subscribe to her YouTube channel, and check out her newest venture, UncoverDC.com!
LINKS WE COVERED
Durham expands investigation
15poundstogo
Let There be Light!
COVID Presser
Part II
Follow Frank on Twitter, subscribe to his YouTube channel, and follow his solo podcast, Quite Frankly!
Subscribe to Dark To Light With Frank & Beanz on Apple Podcasts, Stitcher, TuneIn Radio, Google Play, and now on the iHeartRadio app!
Podcast: Play in new window | Download | Embed