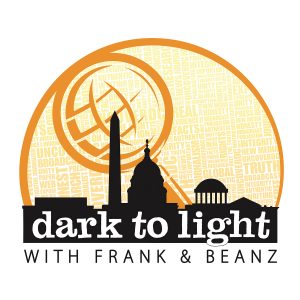 It's a busy Good Friday show on the Dark to Light Podcast where we begin with some coronavirus news and some discussion about the new Trump campaign ad which is super hard hitting.
Then, we move on to chat about the new Epoch Times documentary that seeks to expose the origins of the virus, and we share some information about opening up the country for business.
From there, we shift to SpyGate talk! Things are heating up again.
Finally, we address Bill Barr's interview with Laura Ingraham, some reporting about Papadopoulos from Sara Carter and Catherine Herridge/John Solomon, and also some new developments in the case of General Michael Flynn.
All that and more on today's show. HAPPY EASTER!
LINKS WE COVERED
Catherine Herridge of CBS News: Former Trump campaign adviser denied campaign was involved in DNC hack in recorded conversation
The documentary from The Epoch Times
Undercover Huber on Twitter on FISA
Follow Tracy Beanz on Twitter, subscribe to her YouTube channel, and check out her newest venture, UncoverDC.com!
Follow Frank on Twitter, subscribe to his YouTube channel, and follow his solo podcast, Quite Frankly!
Subscribe to Dark To Light With Frank & Beanz on Apple Podcasts, Stitcher, TuneIn Radio, Google Play, and now on the iHeartRadio app!
Podcast: Play in new window | Download | Embed