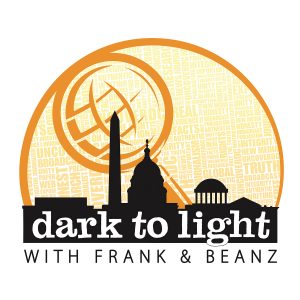 Today on the show, we talk about some of the more interesting conspiracy theories floating around about this week, and we address the new article from Beanz.
CDC information seems to prove that this virus has been here MUCH longer than previously thought, with Influenza-like Illness reports skyrocketing in November of 2019. They work through the data, and at the end of the show, they also analyze the crying nurse video!
All that and more on the Dark to Light podcast!
LINKS WE COVERED
Could CDC Data prove COVID-19 infections in November?
Follow Tracy Beanz on Twitter, subscribe to her YouTube channel, and check out her newest venture, UncoverDC.com!
Follow Frank on Twitter, subscribe to his YouTube channel, and follow his solo podcast, Quite Frankly!
Subscribe to Dark To Light With Frank & Beanz on Apple Podcasts, Stitcher, TuneIn Radio, Google Play, and now on the iHeartRadio app!
Podcast: Play in new window | Download | Embed