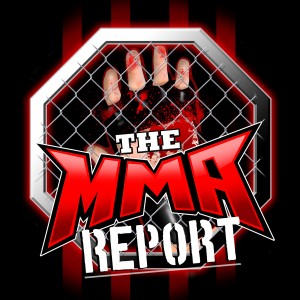 This week on The MMA Report Podcast powered by Roman, Jason Floyd, and Daniel Galvan are joined by UFC flyweight Brandon Moreno.
Before they get to their conversation with Moreno, Jason and Daniel discuss UFC light heavyweight champion Jon Jones getting arrested last week in New Mexico and the current state of UFC 249.
Then they are joined by Moreno, who is coming off the biggest victory of his career as he scored a decision victory against Jussier Formiga. Over the course of their conversation, Moreno speaks about growing up in Tijuana, his parents having a pinata business, his dream fight, and the UFC flyweight title picture.
Following their chat with Moreno, Jason and Daniel wrap up this week's podcast by discussing the continued effect the Coronavirus is having on MMA as they discuss Bellator postponing its next three events and the PFL putting its 2020 schedule on hold due to the global pandemic.
Thanks for downloading this week's podcast of the podcast and be sure to check out our sponsor Roman. With Roman, you can get a free online evaluation and ongoing care for erectile dysfunction. And for The MMA Report Podcast listener, go to GetRoman.com/MMAReport to get a FREE online visit and FREE two-day shipping.
Subscribe, Rate and Review to the show on Apple Podcasts, Stitcher iHeartRadio, TuneIn and Google Podcast.
Follow Jason Floyd on Twitter and Instagram
Follow Daniel Galvan on Twitter
Subscribe to The MMA Report on YouTube for all of Jason's video interviews
Podcast: Play in new window | Download | Embed