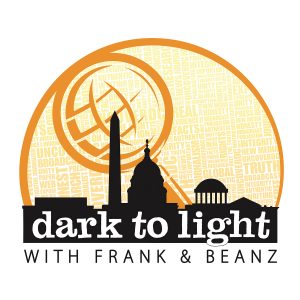 The Friday edition of the show is upbeat, passionate, and full of good information. We start off by talking about the media and how they have begun to shift coverage on the Chinese virus. Then, we move into the insider trading aspect of all of this. How has that played a part?
From there we listen to a few clips and close out the show with some talk about the dollar.
A huge THANK YOU to Sun Basket Meals for sticking by us throughout it all. You guys seriously need to consider their direct to your home option during the situation we find ourselves in. No matter your lifestyle, Sun Basket caters to your kind of healthy with delicious recipes for all kinds of dietary preferences including Paleo, Gluten-Free, Mediterranean, Vegetarian, and more! Sun Basket is offering $35 off your order right now when you go to SunBasket.com/DARKTOLIGHT and enter the promo code DARKTOLIGHT at check out.
See you Monday!
LINKS WE COVERED
Lyndsey Fifield's Twitter thread on the media
Tucker Carlson on Sen. Richard Burr and his alleged insider trading
Follow Tracy Beanz on Twitter, subscribe to her YouTube channel, and check out her newest venture, UncoverDC.com!
Follow Frank on Twitter, subscribe to his YouTube channel, and follow his solo podcast, Quite Frankly!
Subscribe to Dark To Light With Frank & Beanz on Apple Podcasts, Stitcher, TuneIn Radio, Google Play, and now on the iHeartRadio app!
Podcast: Play in new window | Download | Embed