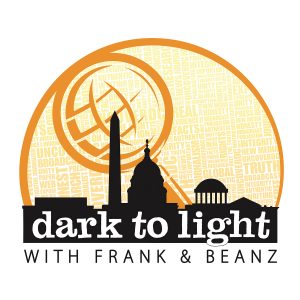 Today is a busy episode with a discussion about the connection that binds Italy and China. Why are there so many cases of Covid-19 in Italy and what aren't they telling you? We also touch on the economic impacts and play some really sage advice from an ER nurse.
We go over some new information in the case of General Flynn, and we also talk about the new reversal by the old Mueller team in the case of "Russian Trolls'.
Finally, we move on to the Florida primary and close out a little bit of a shortened show!
LINKS WE COVERED
Tracy Beanz' Twitter thread on China
An ER nurse has sage advice about the Coronavirus
Brian Cates' take on the Coronavirus hysteria
Follow Tracy Beanz on Twitter, subscribe to her YouTube channel, and check out her newest venture, UncoverDC.com!
Follow Frank on Twitter, subscribe to his YouTube channel, and follow his solo podcast, Quite Frankly!
Subscribe to Dark To Light With Frank & Beanz on Apple Podcasts, Stitcher, TuneIn Radio, Google Play, and now on the iHeartRadio app!
Podcast: Play in new window | Download | Embed