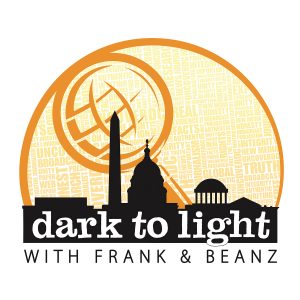 On the Monday show, Frank and Tracy Beanz talk about the chaos and panic encompassing the country right now and share their feelings about what is going on. Please be careful not to spread disinformation or misinformation during this time.
Then, we move on to go over some parts of the amazing speech given by Sidney Powell at Hillsdale College a few days ago and what it means moving forward, touch on the Democrat Debate, and give you some info about a former Greek Finance Minister who has recorded meetings at the EU and is now introducing "Euroleaks."
Finally, more impressions from our fantastic TikTok Trump impersonator to give you a giggle this Monday afternoon.
We will talk to you on Wednesday!
LINKS WE COVERED
Sidney Powell's speech at Hillsdale College
Democratic Debate clips
Follow Tracy Beanz on Twitter, subscribe to her YouTube channel, and check out her newest venture, UncoverDC.com!
Follow Frank on Twitter, subscribe to his YouTube channel, and follow his solo podcast, Quite Frankly!
Subscribe to Dark To Light With Frank & Beanz on Apple Podcasts, Stitcher, TuneIn Radio, Google Play, and now on the iHeartRadio app!
Podcast: Play in new window | Download | Embed