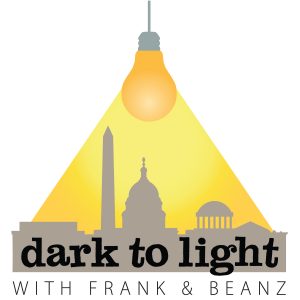 Live from the hotel at CPAC 2020 near Washington DC, Frank and Beanz back together again. The show was heated and honest today with the pair discussing the case of Julian Assange. What is he in front of the judge for and what will happen? What is the backstory?
Also, what are some of the things that journalists deal with nowadays and how is the business expected to survive? How in the HECK is Richard Grenell involved in all of this? We explain.
Finally, we hit on the debate at the end but the podcast is really raw today. Don't miss it!
LINKS WE COVERED
Follow Tracy Beanz on Twitter, subscribe to her YouTube channel, and check out her newest venture, UncoverDC.com!
Follow Frank on Twitter, subscribe to his YouTube channel, and follow his solo podcast, Quite Frankly!
Subscribe to Dark To Light With Frank & Beanz on Apple Podcasts, Stitcher, TuneIn Radio, Google Play, and now on the iHeartRadio app!
Podcast: Play in new window | Download | Embed