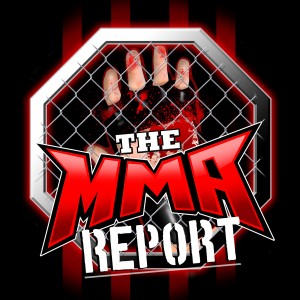 The story of last week's UFC Rio Rancho should be about Jan Blachowicz, but Jason Floyd and Daniel Galvan explain on this week's episode of The MMA Report powered by Bespoke Post that Diego Sanchez and his coach took that spotlight from him.
In addition to speaking about what happened last week at the UFC event in New Mexico, the guys play True/False on will the current Bellator champions be the champions at the event of 2020 and discuss the latest development with one of the judges that worked UFC 247.
This episode of The MMA Report Podcast is powered by Bespoke Post. This Winter, start a new routine to upgrade your everyday life with a monthly Box of Awesome from Bespoke Post. To get started take a quiz at BoxofAwesome.com — your answers will help them pick the right Box of Awesome for you and get 20% off your first monthly box when you sign up at BoxofAwesome.com and enter the code MMAREPORT at checkout.
Subscribe, Rate and Review to the show on Apple Podcasts, Stitcher iHeartRadio, TuneIn and Google Podcast.
Follow Jason Floyd on Twitter and Instagram
Follow Daniel Galvan on Twitter
Subscribe to The MMA Report on You Tube for all of Jason's video interviews
Podcast: Play in new window | Download | Embed