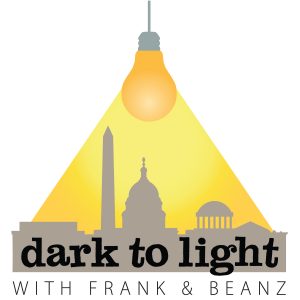 We have a busy Presidents Day show for you today and it begins with a little treat from a Mom who loves her Russian spy (teehee), but then, we move right into the serious issues.
Andrew McCabe and Loretta Lynch taking a front row seat and then a highlight of some of the more interesting clips to have come out over the past weekend.
We also explore the cases of General Flynn and Roger Stone, and Beanz gets contacted by some pretty famous whistleblowers as they record.
Links to important stuff in the notes here so don't miss that and we will see you on Wednesday!
LINKS WE COVERED
The Federalist: Prosecutors dodge Michael Flynn's best arguments, attempt to hide evidence
New York Times: Former Justice Dept. lawyers press Barr to step down
TownHall.com: Burn down the DOJ and start over
Follow Tracy Beanz on Twitter, subscribe to her YouTube channel, and check out her newest venture, UncoverDC.com!
Follow Frank on Twitter, subscribe to his YouTube channel, and follow his solo podcast, Quite Frankly!
Subscribe to Dark To Light With Frank & Beanz on Apple Podcasts, Stitcher, TuneIn Radio, Google Play, and now on the iHeartRadio app!
Podcast: Play in new window | Download | Embed