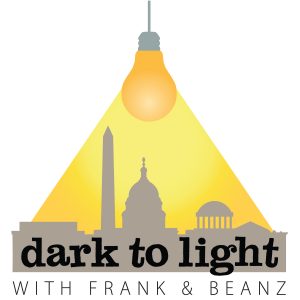 It's a crazy end to a crazy week. Frank and Tracy Beanz of UncoverDC.com close it out this week by discussing the nuances of the Barr/Trump/Stone situation, cover a piece by a brave woman who saw the light and joined #WalkAway, play some clips that should get everyone interested in what comes next in the Mueller/Spygate saga, and talk some about the case of General Flynn.
You get it all today in the Dark to Light podcast, so make sure you don't miss a minute!
LINKS WE COVERED
Karlyn Borysenko of Gen.Medium.com: After attending a Trump rally, I realized Democrats are not ready for 2020
Tracy Beanz on Twitter: What did Helga do????
Josh helps with clips from Ingraham and Hannity
Follow Tracy Beanz on Twitter, subscribe to her YouTube channel, and check out her newest venture, UncoverDC.com!
Follow Frank on Twitter, subscribe to his YouTube channel, and follow his solo podcast, Quite Frankly!
Subscribe to Dark To Light With Frank & Beanz on Apple Podcasts, Stitcher, TuneIn Radio, Google Play, and now on the iHeartRadio app!
Podcast: Play in new window | Download | Embed