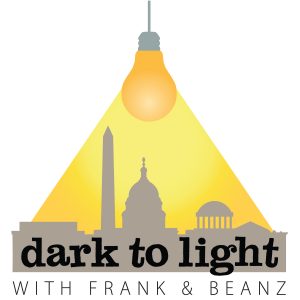 On today's episode of Dark To Light, Frank and Tracy Beanz go over the State Of The Union, the impeachment, the Iowa Caucus debacle, and some interesting bits recently released via FOIA.
First, we tackle the highs and lows of the State of the Union last night. Don't expect a repeat of what you hear on the other shows. We really get in to some different stuff.
Then, it's the Impeachment. We play some clips of Schiff and talk about what this historic flop means for the country.
Next, Iowa was a colossal failure on every level for the Democrats. What happened and what does it mean?
Finally, we learn the identity of another whistleblower mentioned in the Comey IG report on his memos.
It is an action filled show today on the Dark to Light Podcast!
LINKS WE COVERED
Did CNN's Anderson Cooper call Democratic voters "white trash?"
Nancy Pelosi rips up the State Of The Union address on national television
Follow Tracy Beanz on Twitter, subscribe to her YouTube channel, and check out her newest venture, UncoverDC.com!
Follow Frank on Twitter, subscribe to his YouTube channel, and follow his solo podcast, Quite Frankly!
Subscribe to Dark To Light With Frank & Beanz on Apple Podcasts, Stitcher, TuneIn Radio, Google Play, and now on the iHeartRadio app!
Podcast: Play in new window | Download | Embed