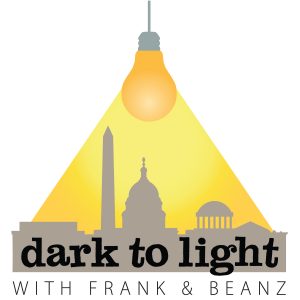 Rudy Giuliani hit Fox and Friends this morning and after we do a brief but passionate recap on yesterday's impeachment fiasco, we hit the thread of clips from friend of the show Josh (@AKA_RealDirty) and hear about how Giuliani is starting his own podcast to release testimony from witnesses and get the American people up to speed on the real story of Ukrainan American corruption.
After that, we do a recap on the news coming out of the FISA court, and talk about its possible implications.
It's a super busy Friday episode of the Dark to Light Podcast. Don't miss it!
LINKS WE COVERED
The Epoch Times: DOJ determines 2 FISA spy warrants on Trump campaign were "not valid"
Margot Cleveland on Twitter: Chuck Grassley's letter on Russian intelligence
Follow Tracy Beanz on Twitter, subscribe to her YouTube channel, and check out her newest venture, UncoverDC.com!
Follow Frank on Twitter, subscribe to his YouTube channel, and follow his solo podcast, Quite Frankly!
Subscribe to Dark To Light With Frank & Beanz on Apple Podcasts, Stitcher, TuneIn Radio, Google Play, and now on the iHeartRadio app!
Podcast: Play in new window | Download | Embed