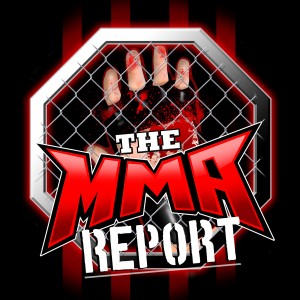 The first UFC event of 2020 will take place on Saturday and get ready for UFC 246 by listening to Jason Floyd and Daniel Galvan preview the fight card on this edition of The MMA Report Podcast.
During the course of their conversation on UFC 246, the guys give their picks for all of the fights, give their big takeaways from the interview Conor McGregor gave ESPN, tell you what they consider the best fight on the prelims and so much more.
Following their preview of UFC 246, you will hear Jason's recent conversations with Bellator 238 fighters Adam Borics and Sergio Pettis. Borics (35:10) preview his fight against Darrion Caldwell in the co-main event of the fight card and Pettis (42:03) previews his promotional debut against Alfred Khashakyan.
Following the interviews, Daniel rejoins Jason to wrap up this week's podcast as they speak about Anthony Pettis filing a lawsuit against USADA and the battle Jessica Penne currently has with USADA.
Subscribe, Rate and Review to the The MMA Report Podcast on Apple Podcasts, Stitcher iHeartRadio, TuneIn and Google Podcast.
Follow Jason Floyd on Twitter and Instagram
Follow Daniel Galvan on Twitter
Subscribe to The MMA Report on You Tube for all of Jason's video interviews
Podcast: Play in new window | Download | Embed