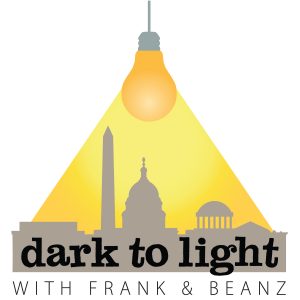 It's the Friday after Christmas and after exchanging pleasantries, Frank and Tracy Beanz begin a discussion of some of the more serious and also the more humorous moments of 2019. Monday's show will be video only and Frank and Beanz will do a more complete media faux pas with some help from Sharyl Attkisson.
It's a bit of an abridged show today but take a walk back down the SpyGate memory lane.
Make sure to check Frank and Beanz' social media for Monday's show! They will share the links for it on their social media accounts!
LINKS WE COVERED
Epoch Times: Year In Review
The Worst of MSNBC
Follow Tracy Beanz on Twitter, subscribe to her YouTube channel, and check out her newest venture, UncoverDC.com!
Follow Frank on Twitter, subscribe to his YouTube channel, and follow his solo podcast, Quite Frankly!
Subscribe to Dark To Light With Frank & Beanz on Apple Podcasts, Stitcher, TuneIn Radio, Google Play, and now on the iHeartRadio app!
Podcast: Play in new window | Download | Embed