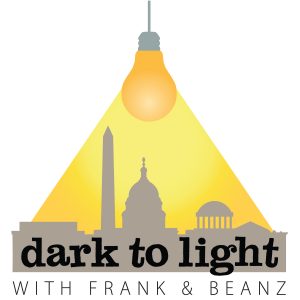 Happy Cyber Monday! Today's show starts with an in-depth analysis of the new interview by Lisa Page. She has finally broken her silence, and the interview and article turn out to be nothing we had hoped for and more. What does this mean for the upcoming IG Report? Why now? What hidden meanings can we find? We go over that and more today on the show.
Then, YouTube is about to crack down yet again on it's creators and Frank and Beanz are waiting for the axe to fall.
They listen to some clips from the 60 Minutes interview and they go over what the ramifications may be.
They end the show with some talk on impeachment, and head off to Cyber Monday!
LINKS WE COVERED
The Daily Beast: Lisa Page Speaks – "There's no fathomable way I have committed any crime at all"
Follow Tracy Beanz on Twitter, subscribe to her YouTube channel, and check out her newest venture, UncoverDC.com!
Follow Frank on Twitter, subscribe to his YouTube channel, and follow his solo podcast, Quite Frankly!
Subscribe to Dark To Light With Frank & Beanz on Apple Podcasts, Stitcher, TuneIn Radio, Google Play, and now on the iHeartRadio app!
Podcast: Play in new window | Download | Embed