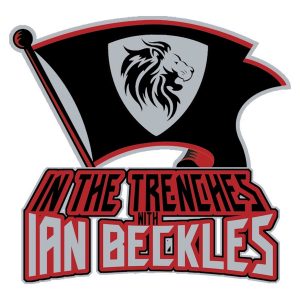 Following the Tampa Bay Buccaneers overtime lost to the Seattle Seahawks on Sunday, Ian Beckles explains what's the biggest problem with the Buccaneers on this episode of "In The Trenches."
Along with telling you what the biggest problem is currently with the Buccaneers, Ian hits on various stats related to the offense and asks his listeners this question: Would you rather have Jameis Winston or Teddy Bridgewater?
All of that and much more on this week's episode of "In The Trenches."
Subscribe, Rate, and Review the podcast on Apple Podcasts, Stitcher, Google Play, TuneIn Radio, and the iHeartRadio app.
Have a question for Ian, send an email to IanBeckles@RadioInfluence.com.
Follow Ian on Twitter @IanBeckles and on Instagram @Ian_Beckles
Check out Ian's other podcasts, The Cannabis Podcast, Flavor of Tampa Bay and Flava In Ya Ear.
Podcast: Play in new window | Download | Embed