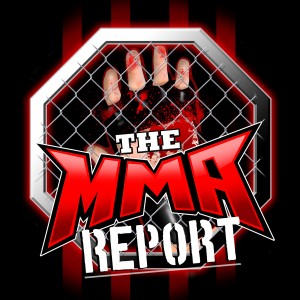 This week on The MMA Report, Jason and Daniel get the show started by recapping what happened last Friday night at UFC Boston with Greg Hardy using an inhaler during the 2nd and 3rd round of his fight.
In addition to talking about that controversy, the guys hit on other things that happened at UFC Boston including the win by Dom Reyes against Chris Weidman and whether or not UFC Boston will be the final fight for Joe Lauzon.
Up next is the interview portion of the show as Jason chats with Eryk Anders, Maurice Greene and Lance Gibson Junior. Anders recaps his win at UFC Tampa, Greene previews his fight on Saturday at UFC Singapore and Gibson Jr. previews his fight on Saturday at Bellator 232.
Following the interviews, Daniel rejoins Jason to preview this week's Bellator 231, UFC Singapore and Bellator 232. They ask the question, if you can only watch one fight card this weekend, which card do you pick? Plus, they breakdown their top fights of the weekend and wrap up the show by discussing the Chuck Liddell and Tito Ortiz 30 for 30 documentary that premiered last week.
Subscribe, Rate and Review to the The MMA Report Podcast on Apple Podcasts, Stitcher and Google Podcast.
Follow Jason Floyd on Twitter and Instagram
Follow Daniel Galvan on Twitter
Subscribe to The MMA Report on You Tube for all of Jason's video interviews
Podcast: Play in new window | Download | Embed