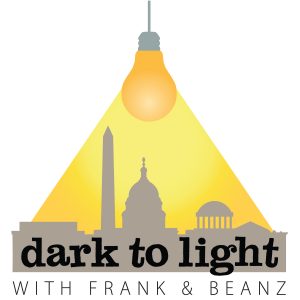 It's a clip heavy Wednesday edition of the podcast as Tracy Beanz is off in Miami for the American Priority Conference so we recorded this show yesterday! We start with a little update on the Nader case. What is the agreement by both the government and Nader that is causing the media some annoyance?
After that, we again talk about the media and Syria and play some clips from Tucker Carlson with Colonel Douglas MacGregor that explain the chess board being played in Syria with Turkey and the Curds.
We go through some clips of Meghan McCain's outrage and critique the lack of information people are using to base their decisions.
Then, we move on to the leaker and talk about a memo he wrote to himself about the call he had with the now second leaker who informed the first. We listen to Stephen Miller tell us about the Deep State coup in effect, and end then we talk about what Minneapolis is trying to pull with the Trump campaign.
To finish the show, we play a clip of James Clapper burying the Obama administration and their role in the spying scandal!
Beanz will be back next Monday so you'll be treated to a special edition episode of Frank on Friday!
LINKS WE DISCUSSED
Brad Parscale on Twitter about leftist Minneapolis mayor Jacob Frey's abuse of power
Senior FBI official Michael Kortan was the one receiving bribes from CNN
Headlines With A Voice YouTube: Stephen Miller issues dire warning to Americans
CNN: James Clapper throws Barack Obama under the bus
Follow Tracy Beanz on Twitter, subscribe to her YouTube channel, and check out her newest venture, UncoverDC.com!
Follow Frank on Twitter, subscribe to his YouTube channel, and follow his solo podcast, Quite Frankly!
Subscribe to Dark To Light With Frank & Beanz on Apple Podcasts, Stitcher, TuneIn Radio, and Google Play!
Podcast: Play in new window | Download | Embed