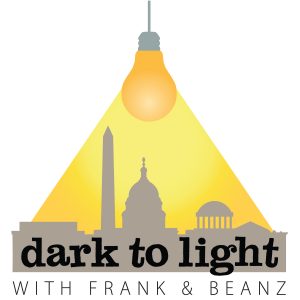 It's the Friday show and today, we focus a lot on "Fake News." We have fake reporting. We have fake television. We have lies from politicians and others. We have cherry picked excerpts of testimony being released to the public, and Frank and Beanz talk about it all.
They delve into the IRS whistleblower and why this complaint is more ridiculousness. They then dive into a NY Times article about Ukraine in which the authors literally lie throughout.
Frank and Beanz point out the soft propaganda and programming that goes on, and they talk about possible solutions.
It's a great show and Frank sings us in and out, and it is brought to you by Sun Basket! Head on over to
Sunbasket.com/DarkToLight to get your $60 off their incredible meals!
LINKS WE DISCUSSED
Tracy Beanz' Twitter thread on fake news
New York Times: How a fringe theory about Ukraine took root in the White House
Washington Post: IRS whistleblower said to report Treasury political appointee might have tried to interfere in audit of Trump or Pence
Follow Tracy Beanz on Twitter, subscribe to her YouTube channel, and check out her newest venture, UncoverDC.com!
Follow Frank on Twitter, subscribe to his YouTube channel, and follow his solo podcast, Quite Frankly!
Subscribe to Dark To Light With Frank & Beanz on Apple Podcasts, Stitcher, TuneIn Radio, and Google Play!
Podcast: Play in new window | Download | Embed