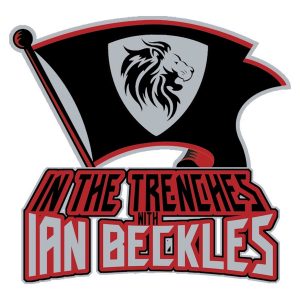 Today on In The Trenches, former offensive lineman and current 95.3 WDAE afternoon host Ian Beckles talks about what he's seen at Training Camp thus far. He talks about the severity of Lavonte David's knee surgery, some position battles, and looks ahead to this week's first preseason game in Pittsburgh against the Steelers.
Subscribe, Rate, and Review the podcast on Apple Podcasts, Stitcher, Google Play, and TuneIn Radio.
Have a question for Ian, send an email to IanBeckles@RadioInfluence.com.
Follow Ian on Twitter @IanBeckles and on Instagram @Ian_Beckles
Check out Ian's other podcasts, The Cannabis Podcast, Flavor of Tampa Bay and Flava In Ya Ear.
Podcast: Play in new window | Download | Embed