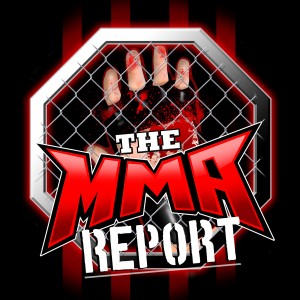 Jason and Daniel kick off this week's podcast by giving their thoughts on what happened last weekend at UFC 240. Some of the questions they discuss about the fights include whether or not Max Holloway is the greatest UFC featherweight champion and how they see free agency playing out for Cris Cyborg.
After recapping UFC 240, they look ahead to Saturday's UFC on ESPN 5. They breakdown the main event between Colby Covington and Robbie Lawler, give their picks for the fight and discuss if there's other fights on the card that interest them.
Up next is the interview portion of the show as Jason chats with Alexander Hernandez, Silas Reynolds and Joseph Long. Hernandez (39:17) comes on to recap his victory at UFC San Antonio, while Reynolds (50:52) and Long (1:00:42) preview their amateur title fight on Friday at Valor FC 62.
Following the interviews, Daniel rejoins Jason to discuss several MMA news items including the UFC booking B.J. Penn another fight and the significant news items that came out of Tuesday's Association of Boxing Commissions and Combative Sports annual meeting in Arizona.
This week's episode of The MMA Report Podcast is presented by Manscaped, who is #1 in men's below the belt grooming. Whether it's The Lawnmower 2.0, The Crop Preserver, or their deodorants and colognes, Manscaped has all the right tools for the job. Visit Manscaped.com and use the promo code MMAREPORT to get 20% off and free shipping on your order!
Subscribe, Rate and Review to the The MMA Report Podcast on Apple Podcasts, Stitcher and Google Podcast.
Follow Jason Floyd on Twitter and Instagram
Follow Daniel Galvan on Twitter
Subscribe to The MMA Report on You Tube for all of Jason's video interviews
Podcast: Play in new window | Download | Embed