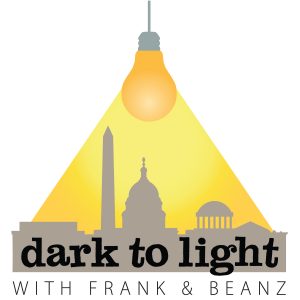 We bring you several awesome stories today on the Dark to Light Podcast, and end off with some lighter fare. We start the show with pleasantries and then its right down to business. Frank has been covering the NXVIM case for several months and he puts on his reporter hat to tell us a lot of what he has found as well as a breakdown of his interview from April with Ben Szemkus, a man who says he was at a recruitment party with a number of people from NXVIM over a decade ago.
Then, Frank and Beanz talk about the NBC hit on The Epoch Times and what the legacy media is doing to try to stop its competition in the most horrible of ways.
Next, we move on to talk about the absolutely BOMBSHELL happening in the Eddie Gallagher case yesterday. Most of you likely remember the few episodes where we spoke about this case. In court yesterday, there was a television drama worthy turn of events.
After that we listen to a bit of Brandon Straka's press conference about his lawsuit and then we move on to the acronym. The ever-growing LGBT+++++++++ acronym.
All in all, it's a busy Friday show on the Dark to Light Podcast with Frank and Beanz!
Follow Tracy Beanz on Twitter and subscribe to her YouTube channel!
Follow Frank on Twitter, subscribe to his YouTube channel, and follow his solo podcast, Quite Frankly!
Subscribe to Dark To Light With Frank & Beanz on Apple Podcasts, Stitcher, TuneIn Radio, and Google Play!
Podcast: Play in new window | Download | Embed