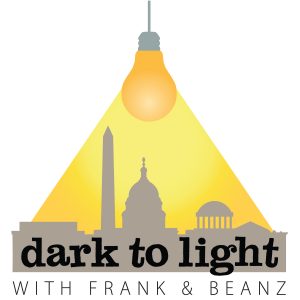 You are in for a meandering ride through many a topic today on the Dark to Light Podcast as where Frank and Beanz somehow give you an even split of culture and laughs and serious talk and analysis.
They kickoff the show talking about the Twitter double standard and move on to discuss John Durham, his connections, and just how long his investigation has REALLY been going on. Then, they move on to some talk about Elizabeth Warren and how demonizing more than half the country may not be the right way to go about things. Beanz plays a quick clip from AOC and warns everyone not to hate her for it.
Next, the pair move on to talk about the DNC and Roger Stone and wrap up with more information dripping out from John Solomon in regards to Christopher Steele and the State Department.
There are lots of links for you below, so make sure to click them and find serious information and a cat video on this eclectic "Dark to Light" podcast!
LINKS WE DISCUSSED
The Epoch Times' John Carlson connecting dots on Twitter
The Epoch Times' Brian Cates tweets on John Durham
One America News Network's Emerald Robinson tweets on Christopher Wray
The Hill's John Solomon: State Department's red flag on Steele went to a senior FBI man well before FISA warrant
Link to Angry Cat (Skip to :13 – Excuse the language. It's not my video.)
Follow Tracy Beanz on Twitter and subscribe to her YouTube channel!
Follow Frank on Twitter, subscribe to his YouTube channel, and follow his solo podcast, Quite Frankly!
Subscribe to Dark To Light With Frank & Beanz on Apple Podcasts, Stitcher, TuneIn Radio, and Google Play!
Podcast: Play in new window | Download | Embed