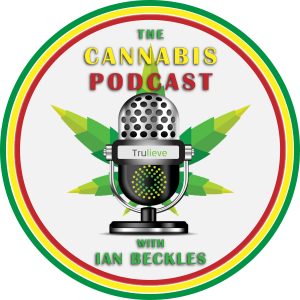 This week on The Cannabis Podcast, former NFL offensive lineman Ian Beckles talks about where cannabis is going in the United States.
At the start of the show, Ian talks about how he would like to get someone from law enforcement to come on his show to discuss the legal aspect of cannabis and gives advice if you happen to get pulled over when you have your medical cannabis in your possession.
Also on this week's show, Ian discusses the most popular question he receives about medical cannabis and gives you the strain of the week, which is a strain that Ian uses before going to sleep.
Subscribe to the podcast on Apple Podcasts, Stitcher, iHeartRadio, TuneIn Radio, and Google Play.
Follow Ian on Twitter @IanBeckles and on Instagram @Ian_Beckles
Have a question for Ian, send me an email (IanBeckles@RadioInfluence.com) 
Podcast: Play in new window | Download | Embed