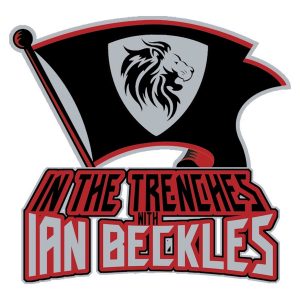 This week on In The Trenches, former Tampa Bay Buccaneers offensive lineman Ian Beckles breaks down various statistics from the 2018 Buccaneers season, which include looking at how the running game performed.
Also on this week's podcast, Ian hits on the AAF ceasing operations, what this means for the return of the XFL and discusses an email he received from a listener about whether the Buccaneers have been better with or without Gerald McCoy on the field.
All of that and more on this edition of "In The Trenches" and if you have a question for next week's episode, send an email to Ian (IanBeckles@RadioInfluence.com).
Subscribe, Rate, and Review the podcast on Apple Podcasts, Stitcher, Google Play, and TuneIn Radio.
Follow Ian on Twitter @IanBeckles and on Instagram @Ian_Beckles
Check out Ian's other podcasts, The Cannabis Podcast and Flava In Ya Ear
Podcast: Play in new window | Download | Embed