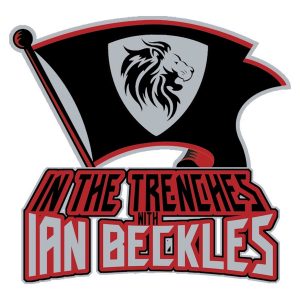 Tampa Bay Buccaneers QB Jameis Winston made some news over the weekend as he discussed wanting to play at 250 pounds next season and this week on "In The Trenches," Ian Beckles talks about this decision by the Buccaneers QB.
Now before he gets to that topic, he kicks off the show by answering a listener email about Winston's off the field issues in comparison to how Ben Roethlisberger's previous off the field issues are spoken about in the media.
Along with taking about that listener question and Winston playing at 250 pounds next season, Ian talks about the Buccaneers hiring two female coaches, joint practices during training camp and potential rule changes.
All of that and more on this edition of "In The Trenches" and if you have a question for next week's episode, send an email to Ian (IanBeckles@RadioInfluence.com).
Subscribe, Rate, and Review the podcast on Apple Podcasts, Stitcher, Google Play, and TuneIn Radio.
Follow Ian on Twitter @IanBeckles and on Instagram @Ian_Beckles
Check out Ian's other podcasts, The Cannabis Podcast and Flava In Ya Ear
Podcast: Play in new window | Download | Embed