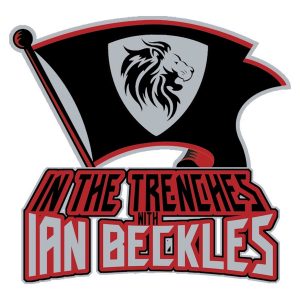 This week on "In The Trenches," Ian Beckles starts the podcast by discussing some of the latest news in the NFL including Kareem Hunt being suspended eight games and Ryan Fitzpatrick signing a two year deal with the Miami Dolphins.
After discussing a couple of other NFL news items, Ian turns his attention to the Tampa Bay Buccaneers as he answers a listener question about the durability of tight end O.J. Howard. After he answers that question, Ian looks at what the Buccaneers have gained and loss in free agency to this point.
All of that and more on this edition of "In The Trenches" and if you have a question for next week's episode, send an email to Ian (IanBeckles@RadioInfluence.com).
Subscribe, Rate, and Review the podcast on Apple Podcasts, Stitcher, Google Play, and TuneIn Radio.
Follow Ian on Twitter @IanBeckles and on Instagram @Ian_Beckles
Check out Ian's other podcasts, The Cannabis Podcast and Flava In Ya Ear
Podcast: Play in new window | Download | Embed