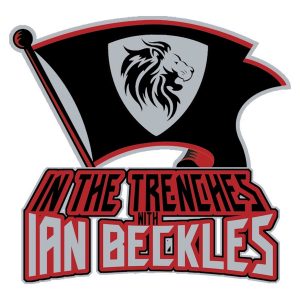 The NFL Scouting Combine wraps up today in Indianapolis and this week on "In The Trenches," Ian Beckles talks about some of the things he saw while watching the event.
Now if you have listened to Ian for awhile, you know how much he loves watching the NFL Combine. He tells you about some of the things that stuck out to him and whether the slow time of Ohio State quarterback Dwayne Haskins could hurt him. Plus, he hits on Ole Miss wide receiver D.K. Metcalf and being amazed at his body fat percentage.
Also on this week's podcast, Ian hits on the decision by the Buccaneers to franchise tag left tackle Donovan Smith. Ian will tell you why this is the smart move to make and discusses other NFL free agency topics including Steelers wide receiver Antonio Brown.
All of that and more on this edition of "In The Trenches" and if you have a question for next week's episode, send an email to Ian (IanBeckles@RadioInfluence.com). 
Subscribe, Rate, and Review the podcast on Apple Podcasts, Stitcher, Google Play, and TuneIn Radio.
Follow Ian on Twitter @IanBeckles and on Instagram @Ian_Beckles
Check out Ian's other podcasts, The Cannabis Podcast and Flava In Ya Ear
Podcast: Play in new window | Download | Embed