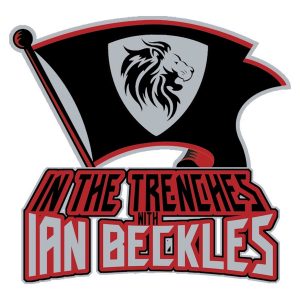 This week on "In The Trenches," former NFL offensive lineman Ian Beckles tells you his thoughts on what he saw this past weekend with The Alliance of American Football (AAF) and continues his discussion on the upcoming free agents for the Tampa Bay Buccaneers.
At the start of the show, you will hear Ian tell you about how he watched a pair of the AAF games this weekend. After briefly touching on that action, he turns his attention to the Buccaneers offseason and goes through the free agents on the team, who the Buccaneers could be targeting and what current Buccaneers players could be cap casualties.
All of that and more on this edition of "In The Trenches" and if you have a question for next week's episode, send an email to Ian (IanBeckles@RadioInfluence.com). 
Subscribe, Rate, and Review the podcast on Apple Podcasts, Stitcher, Google Play, and TuneIn Radio.
Follow Ian on Twitter @IanBeckles and on Instagram @Ian_Beckles
Check out Ian's other podcasts, The Cannabis Podcast and Flava In Ya Ear
Podcast: Play in new window | Download | Embed