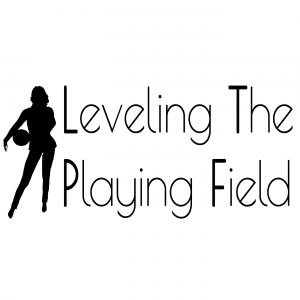 This week, Bobbi-Sue speaks with children's book author, Shelly Boyum-Breen. She is the author of the "Shelly Bean the Sports Queen" books. Growing up in MN, Shelly spent countless hours on the basketball court, neighborhood hockey rinks and local golf courses. She spent five years in the education field, coaching college and high school basketball and tennis.  Boyum-Breen then worked with the Minnesota Timberwolves and Lynx organization.  Shelly served with the organization for four years and later moved into a sales consulting role serving the Lynx, the New York Liberty and the 10th Anniversary WNBA All-Star Game at Madison Square Garden.
Before writing the "Shelly Bean" series, Boyum-Breen was the Founder of Foundation IX and the Let Me Play grants supporting Minnesota girls' participation in sports and fitness.  She and Bobbi-Sue talk about the impact that sports had on them growing up, how it was their safe place, and how important it is for young girls and boys of all types to see themselves in books about sports.
This week's episode is presented by the Arizona Office of Tourism. This Spring, follow your favorite baseball teams to Arizona for Cactus League Spring Training, Amazing weather and landscapes, exciting outdoor adventure, incredible food – Arizona is the perfect home base for baseball fans. Plan your spring training getaway at VisitArizona.com/SpringTraining.
Zola, the wedding company that will do anything for love, is reinventing the wedding planning and registry experience to make the happiest moment in couples' lives even happier. From engagement to wedding and decorating your first home, Zola is there, combining compassionate customer service with modern tools and technology. All in the service of love. To start your free wedding website and also get $50 off your registry on Zola, go to ZOLA.com/LEVELING.
You can follow the podcast on Twitter, Facebook, and Instagram at @LTPFPod or check out the website at LTPFPod.com. Bobbi-Sue can be found on Twitter at @BobbiSue. Please send us your comments and thoughts. You can also email us at LTPFPod@gmail.com.
Don't forget to subscribe to the show on Apple Podcasts, Stitcher, TuneIn Radio, and Google Play!
Podcast: Play in new window | Download | Embed