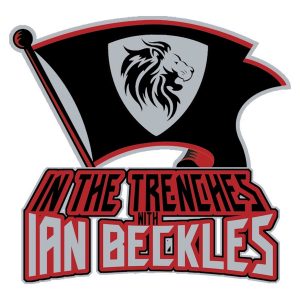 Former Tampa Bay Buccaneers offensive lineman Ian Beckles is back for another edition of "In The Trenches" and on this episode, he breaks down the Buccaneers defeat on Sunday to the New Orleans Saints.
Ian explains how the outcome on Sunday was not what was expected, the Buccaneers struggles in the run game, the play of Jameis Winston, and what's the likelihood that the trio of Winston, Dirk Koetter and Jason Licht are still together in Tampa Bay following this season.
This week's podcast is presented by Mack Weldon. Simply put, Mack Weldon is better than whatever you're wearing right now. They are a premium men's essentials brand that believes in smart design and premium fabrics. Mack Weldon will be the most comfortable underwear, socks, shirts, undershirts, hoodies and sweat pants and more that you will ever wear. They have a line of Silver Underwear and shirts that are naturally antimicrobial, which means they eliminate odor. For the In The Trenches listeners, get 20% off your first order by visiting MackWeldon.com and enter the promo code "TRENCHES" at checkout.
Subscribe, Rate, and Review the podcast on Apple Podcasts, Stitcher, Google Play, and TuneIn Radio.
Follow Ian on Twitter @IanBeckles and on Instagram @Ian_Beckles
Have a question for Ian, send me an email (IanBeckles@RadioInfluence.com)
Check out Ian's other podcasts, The Cannabis Podcast Powered by Trulieve and Flava In Ya Ear
Podcast: Play in new window | Download | Embed