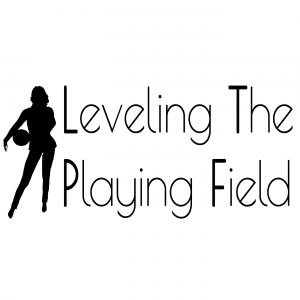 Bobbi-Sue Doyle-Hazard's guest this week is Janis Burke, CEO of the Harris County–Houston Sports Authority. She became the third chief executive and first woman to hold the position. In addition to overseeing the billion dollars of bond debt service for Houston's professional sports stadiums, under her leadership, Houston has been awarded major sporting events to include: U.S. Olympic Trials, collegiate tournaments, numerous National and World Championships, AAU Junior Olympics, and the Transplant Games of America. She sits on the Board of Directors for the National Association of Sports Commissions, and has also been recognized locally by Conference USA and Rice University for her outstanding contributions and achievements as a woman in the Houston sports industry, identified by the Texas Executive Women's Association as a "Woman on the Move," and recently named one of "Houston's 50 Most Influential Women." Prior to her time at the Houston Sports, she worked in hospitality and events. An amazing story. She does not have a college degree and she proves that you don't need one to succeed!
This episode is brought to you by the Sports MBA program at San Diego State University. Interested in working in the business of sports? Gain hands on sports industry experience while studying the analytical MBA toolkit in America's Finest City. With access to a premier alumni network and a MLB operations trip to the Dominican Republic, there are so many reasons why the SDSU Sports MBA program was recently ranked first in the world for student and alumni satisfaction by SportBusiness International. LAST CALL! Applications are due RIGHT NOW. Visit SDSU.edu/sportsMBA now!
For years, the co-founders of Holly & Tanager searched for the perfect backpack tote to carry their items in an organized manner. Holly & Tanager handbags were born to keep up with your busy schedule while taking organization to the next level. Holly & Tanager designed The Professional backpack tote to live up to the needs of the on-the-go, in-the-know, jet-setting, trendsetting, all-around extraordinary woman: you. The Professional Backpack Tote effortlessly converts from a Backpack to a tote to a cross body bag. In addition to the Professional Backpack Tote, Holly & Tanager offers other extraordinary "everyday handbags you don't see every day." As a listener of Leveling The Playing Field, get 15% off your first order, visit HollyAndTanager.com/LTPF and use promo code LTPF at checkout.
You can follow the podcast on Twitter, Facebook, and Instagram at @LTPFPod or check out the website at LTPFPod.com. Bobbi-Sue can be found on Twitter at @BobbiSue. Please send us your comments and thoughts. You can also email us at LTPFPod@gmail.com.
Don't forget to subscribe to the show on Apple Podcasts, Stitcher, TuneIn Radio, and Google Play!
Podcast: Play in new window | Download | Embed