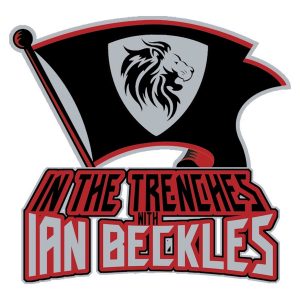 Ian Beckles is back with another edition of "In The Trenches" and this week, he gives his thoughts on the Buccaneers defeat on Sunday in Charlotte against the Carolina Panthers.
At the start of this week's show, Ian goes into how every week is like the same equation for the team. From getting down early, coming back in the third quarter and the defense being unable to get a stop when the team needs it.
Speaking of the defense, Ian hits on the salaries of the Buccaneers defensive line and gets into how Carolina offensive coordinator Norv Turner schemed against the Buccaneers defensive end. Plus, Ian hits on how the Buccaneers tacking is just plain embarrassing right now.
All of that and much more on this week's podcast and this episode is presented Roman. Roman is a one-stop-shop where licensed US physicians can diagnose ED and ship medication right to your door. With Roman, there are no waiting rooms, awkward face-to-face conversations, or uncomfortable trips to the pharmacy. You can handle everything discreetly online. For a free online visit, go to GetRoman.com/TRENCHES, fill out a brief medical onboarding, chat with a doctor, and get FDA-approved ED meds delivered to your door in discreet, unmarked packaging.
Subscribe, Rate, and Review the podcast on Apple Podcasts, Stitcher, Google Play, and TuneIn Radio.
Follow Ian on Twitter @IanBeckles and on Instagram @Ian_Beckles.
Podcast: Play in new window | Download | Embed