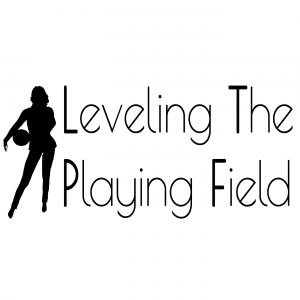 Happy 50th episode!! Bobbi-Sue celebrates by making a few announcements. Keep your eyes open for a private group on Facebook, merchandise, and a new website. And, of course, lots of gratitude to you, our listeners, and Jerry and Jason at Radio Influence. This week's episode is with Tracie Speca-Ventura, Founder & President of Sports and the Arts. Tracie's path includes nannying for… wait for it… Pete Rose. She tells the story of the day he found out he was banned from baseball. She continued to nanny for various celebrities and athletes while building her business. It was a tough beginning but she used charity events as a way to get exposure and make connections. These connections led to massive art collection projects at Levi's Stadium, Yankee Stadium, and many more.
This episode brings a side of the sports world that we haven't talked about – art – and it's fascinating.
This episode is brought to you by the Sports MBA program at San Diego State University. Interested in working in the business of sports? Each year, SDSU Sports MBA accepts a new class of students from around the globe to study the analytical MBA toolkit while learning the complexities of the sports business industry. The SDSU Sports MBA 18-month program offers hands-on sports industry experience combined with practical skills from expert faculty PLUS access to a premier alumni network. Thinking about it? Don't wait! Applications are due November 1st. Visit SDSU.edu/sportsMBA now!
For years, the co-founders of Holly & Tanager searched for the perfect backpack tote to carry their items in an organized manner. Holly & Tanager handbags were born to keep up with your busy schedule while taking organization to the next level. Holly & Tanager designed The Professional backpack tote to live up to the needs of the on-the-go, in-the-know, jet-setting, trendsetting, all-around extraordinary woman: you. The Professional Backpack Tote effortlessly converts from a Backpack to a tote to a cross body bag. In addition to the Professional Backpack Tote, Holly & Tanager offers other extraordinary "everyday handbags you don't see every day." As a listener of Leveling The Playing Field, get 15% off your first order, visit HollyAndTanager.com/LTPF and use promo code LTPF at checkout.
Make sure to check out the newest sponsor of the podcast, Sustain Natural. Sustain is a one-stop-shop for "vagina-friendly" products including condoms, lube, tampons and more. What do they mean by vagina-friendly? They mean organic, vegan, fair-trade, sustainably-made, and, of course, free of synthetic ingredients commonly found in some other brands. Right now, listeners of Leveling The Playing Field can get 20% off your first one time order and free shipping when you sign-up at SustainNatural.com and use code LTPF at checkout.
You can follow the podcast on Twitter, Facebook, and Instagram at @LTPFPod or check out the website at LTPFPod.com. Bobbi-Sue can be found on Twitter at @BobbiSue. Please send us your comments and thoughts. You can also email us at LTPFPod@gmail.com.
Don't forget to subscribe to the show on Apple Podcasts, Stitcher, TuneIn Radio, and Google Play!
Podcast: Play in new window | Download | Embed