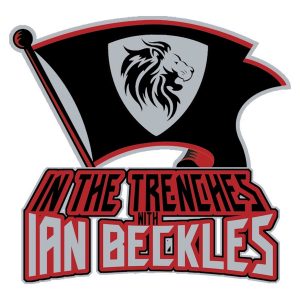 Week 5 of the NFL is nearly complete and former NFL offensive lineman Ian Beckles recaps what he saw on Sunday on this week's episode of "In The Trenches."
Over the course of this episode, Ian will tell you how he thinks the Tampa Bay Buccaneers stack up against the rest of the league and some of the notable things that happened yesterday in the NFL. Plus, he answers a pair of listener questions related to the play of Buccaneers middle linebacker Kwon Alexander and offensive lineman Ali Marpet.
All of that and much more on this episode of In The Trenches with Ian Beckles. If you have a question for next week's podcast, send Ian an email (IanBeckles@RadioInfluence.com) and he will answer it on next week's podcast.
This episode of In The Trenches is brought to you by Romans. Roman is a one-stop-shop where licensed US physicians can diagnose ED and ship medication right to your door. With Roman, there are no waiting rooms, awkward face-to-face conversations, or uncomfortable trips to the pharmacy. You can handle everything discreetly online. For a free online visit, go to GetRoman.com/TRENCHES, fill out a brief medical onboarding, chat with a doctor, and get FDA-approved ED meds delivered to your door in discreet, unmarked packaging.

Subscribe, Rate, and Review the podcast on Apple Podcasts, Stitcher, Google Play, and TuneIn Radio.
Follow Ian Beckles on Twitter: @IanBeckles
Podcast: Play in new window | Download | Embed