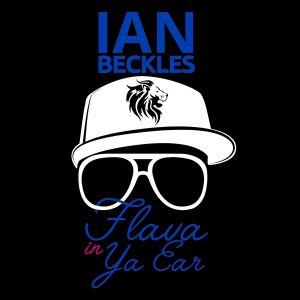 The anticipated hearing for Judge Brett Kavanaugh and Christine Blasey Ford took place yesterday in our nations capital and former NFL offensive lineman Ian Beckles tells you his thoughts on what was said on this week's episode of Flava In Ya Ear.
Now before Ian gets into his thoughts on that hearing, he hits on topics related to the Tampa Bay Buccaneers and pop culture. On the Buccaneers, he will tell you why it makes sense for Ryan Fitzpatrick to start on Sunday and he tells you about the poll he did on social media about the quarterback position with the Buccaneers. On the pop culture front, he hits on the Kardashian children and Bill Cosby being sentenced to three to ten years in prison.
After discussing the Cosby story, Ian transitions to what happened yesterday with the Senate hearing on the sexual assault allegations Ford is making against Kavanaugh. Which side does Ian believe and does he think Kavanaugh will be confirmed for the Supreme Court? The only way to find out is by listening to this episode of Flava In Ya Ear.
All of that and much more on this week's episode of "Flava In Ya Ear" and if you have a question for Ian, send him an email (IanBeckles@RadioInfluence.com).
This episode of The Valor Hour is brought to you by Vivid Seats. Vivid Seats is an online event ticket marketplace dedicated to providing fans of live entertainment with experiences that last a lifetime. Go to the App Store or Google Play and download the Vivid Seats app. Enter promo code INFLUENCE to receive 10% off your first purchase with Vivid Seats.
Follow Ian Beckles on Twitter, Facebook and Instagram
Subscribe to the show on Apple Podcasts, Stitcher, TuneIn Radio, and on Google Play 
Podcast: Play in new window | Download | Embed