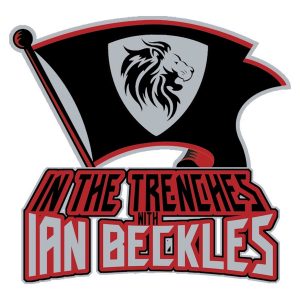 The Tampa Bay Buccaneers dropped its first game of the season on Monday Night Football with a 30-27 defeat against the Pittsburgh Steelers and former Buccaneers offensive lineman Ian Beckles recaps the victory on this edition of In The Trenches.
Now before you will hear Ian break down the game, he hits on one of the biggest topics in the league which is the roughing the passer penalties that are being called around the league. From the multiple roughing the passer penalties last night in Buccaneers vs. Steelers to Clay Matthews getting flagged again on Sunday, Ian gives you his thoughts as a former player on what's happening.
When it comes to the Buccaneers performance on Monday, Ian hits on the positives and negatives of the game. From the turnovers in the second quarter to FitzMagic coming alive in the second half, Ian gets a tad uncensored about what he saw at Raymond James Stadium. Plus, he hits on the decision the Buccaneers front office has this week in terms of the starting quarterback.
All of that and much more on this episode of In The Trenches. If you have a question for next week's podcast, send Ian an email (IanBeckles@RadioInfluence.com) and be sure to check out the In The Trenches sponsors Vivid Seats and MyBookie.
Vivid Seats is an online event ticket marketplace dedicated to providing fans of live entertainment with experiences that last a lifetime. For In The Trenches listeners, use the promo code INFLUENCE to receive 10% off your first purchase with Vivid Seats.
Visit MyBookie today and for In The Trenches listeners, they will match your first deposit 100% up to $1000 and and don't forget to use the promo code (TRENCHES) when creating your account to claim the bonus.
Subscribe, Rate, and Review the podcast on Apple Podcasts, Stitcher, Google Play, and TuneIn Radio.
Follow Ian Beckles on Twitter: @IanBeckles
Podcast: Play in new window | Download | Embed