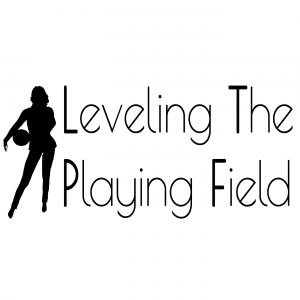 This week's episode of Leveling The Playing Field starts with Bobbi-Sue talking about the debacle at the US Open's ladies finals and how mad she is about it. We move quickly to reminding everyone about the MLB Player's Trust's Michael Weiner Scholarship for Labor Studies. Go to Playerstrust.org to apply.
Our guest this week is Kathy Burrows, CEO ("Chief Energy Officer") at Sold Out Seating. Kathy began her career as a nurse and quickly realized that wasn't her true calling. By participating in a volunteer sales club with the Cleveland Indians, she realized she was good at selling. However, she wanted to sell differently than others. She was very creative and saw how many opportunities were being missed by doing the old "Dialing for dollars."
She left her role with the team to start her own consulting company. It started as a way to help people learn how to sell. Over the years, however, she has created a name for herself as one of the best sales team developers/trainers. She goes into teams and helps them truly asses their sales staff and how to best engage them. She then works with the individuals to develop as total professionals. Kathy is also known for overall leadership team training and development.
The conversation is more nuts and bolts than usual. Kathy talks about how to find the right fit for a job, how sales techniques need to evolve, and ways that organizations can keep great employees from leaving the industry.
This episode of Leveling The Playing Field is brought to you by RXBar. For 25% off your first order, visit RXBAR.com/LTPF and enter promo code "LTPF" at checkout.
This episode is also brought to you by the Sports MBA program at San Diego State University. A unique feature of the program is its study abroad trip to the Dominican Republic. This hand-on course explores each step of a prospect's path to the big leagues, from skinny kids on makeshift playing fields to the high-pressure world of scouts, agents, and contracts. This once-in-a-lifetime experience is only available through SDSU Sports MBA. Apply today at SDSU.edu/sportsMBA!
You can follow the podcast on Twitter, Facebook, and Instagram at @LTPFPod or check out the website at LTPFPod.com. Bobbi-Sue can be found on Twitter at @BobbiSue. Please send us your comments and thoughts. You can also email us at LTPFPod@gmail.com.
Don't forget to subscribe to the show on Apple Podcasts, Stitcher, TuneIn Radio, and Google Play!
Podcast: Play in new window | Download | Embed