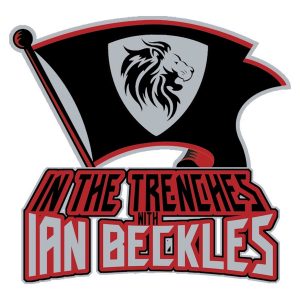 The Tampa Bay Buccaneers are now through three games of the preseason and on this week's podcast, Ian Beckles brings in Trevor Sikkema of Pewter Report to discuss all things Buccaneers football.
At the beginning of their conversation, Ian ask Trevor about how he watches a preseason game, and this leads into them discussing current Buccaneers starting safety Chris Conte. After going back and forth about the play of Conte, the conversation switches to Jameis Winston.
Is there a scenario where Winston could not be the starter when he comes off suspension for Week 4 of the regular season? Ian and Trevor offer up their thoughts on this debate that was been discussed throughout the Tampa Bay area.
Now the name of this podcast is "In The Trenches" and that is where the conversation turns after talking about the current quarterback situation in Tampa Bay. Ian and Trevor discuss both the offensive and defensive lines. From the injury situation the team currently faces on the offensive line to what kind of impact could Vinny Curry have on the defensive line.
All of that and much more on this episode of In The Trenches. If you have a question for next week's podcast, send Ian an email (IanBeckles@RadioInfluence.com) and be sure to check out the In The Trenches sponsors DraftKings and MyBookie.
DraftKings is hosting a FREE Team Pick 'Em promo. Download the app or go to DraftKings dot com NOW and use code BECKLES—all you have to do is pick at least HALF of the winning teams correctly and you'll win a share of A MILLION BUCKS!
Visit MyBookie today and for In The Trenches listeners, they will match your first deposit 100% up to $1000 and and don't forget to use the promo code (TRENCHES) when creating your account to claim the bonus.
Subscribe, Rate, and Review the podcast on Apple Podcasts, Stitcher, Google Play, and TuneIn Radio.
Follow Ian Beckles on Twitter: @IanBeckles
Podcast: Play in new window | Download | Embed