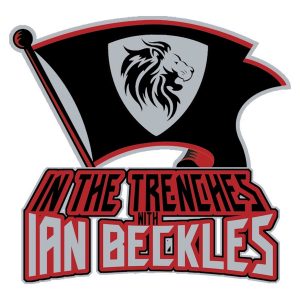 This week on "In The Trenches" presented by Hess Spinal, Ian Beckles hits on various NFL trade rumors that have been mentioned over the past couple of days and goes in depth on why the time has come for Jameis Winston to graduate to another level.
Speaking of those trade rumors, that's where Ian starts off this week's podcast as he mentioned several players that could be available. One of the players that has been mentioned to being available is current Oakland Raider and former Tampa Bay Buccaneer left tackle Donald Penn. Ian tells you why he would love to see Penn back in Tampa Bay and also mentions about whether or not Buccaneers wide receiver Desean Jackson could be available.
Speaking of the Tampa Bay Buccaneers, Ian hits on the face of the franchise, Jameis Winston. He speaks about how the time has come for Winston to graduate to another level and take a similar jump that Tennessee Titans quarterback Marcus Mariota has taken by getting the Titans to the playoffs.
All of that and much more on this week's episode of "In The Trenches" and if you have a question for next week's podcast, send an email to Ian (IanBeckles@RadioInfluence.com).
Subscribe, Rate, and Review the podcast on Apple Podcasts, Stitcher, Google Play, and TuneIn Radio.
Follow Ian Beckles on Twitter: @IanBeckles
Podcast: Play in new window | Download | Embed