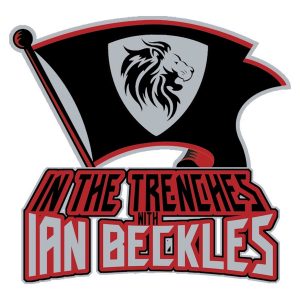 This week on "In The Trenches" presented by Hess Spinal, Ian Beckles kicks off the show by answering a listener question about the Tampa Bay Buccaneer defense in relation to Buccaneers defensive tackle Gerald McCoy and new defensive line coach Brentson Buckner.
Along with talking about other topics related to the Tampa Bay Buccaneers including which Bucs players are on the Top 100 list this year, Ian hits on organization team activities (OTA) starting around the league, which star players may or may not be showing up to OTA's due to contractual issues, and the sale of the Carolina Panthers.
All of that and much more on this week's episode of "In The Trenches" and if you have a question for next week's podcast, send an email to Ian (IanBeckles@RadioInfluence.com).
Subscribe, Rate, and Review the podcast on Apple Podcasts, Stitcher, Google Play, and TuneIn Radio.
Follow Ian Beckles on Twitter: @IanBeckles
Podcast: Play in new window | Download | Embed