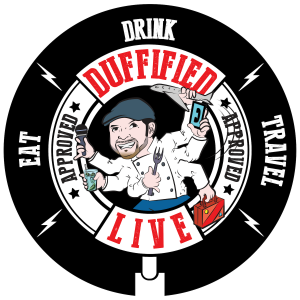 Chef Brian Duffy is on the road again and doing a recap of the last few weeks in his world. Between the Nightclub & Bar Show in Vegas with all his peeps and another opened restaurant Chef helped open, CBD is currently "Joe in Jamaica, mon" on a little vacay!
On this week's show, Chef breaks down everything that went on at this year's Nightclub & Bar Show in Las Vegas, such as the importance of the Food & Beverage Innovation Center, how small bars can increase their revenue through a quality bar food program, and so many tips of the trade it will make your head spin.
It's been an amazing few weeks that now leads to a few days of "R&R" before regrouping in time for next week's podcast!
Follow Chef Brian Duffy on Twitter and on Facebook.
Check out his website to learn more about him, to find his products, and some incredible recipes!
Listen to the Duffified Live show archive on Radio Influence! Subscribe to the show on Apple Podcasts, Stitcher, TuneIn Radio, and now on Google Play and make sure to rate and review!
Podcast: Play in new window | Download | Embed