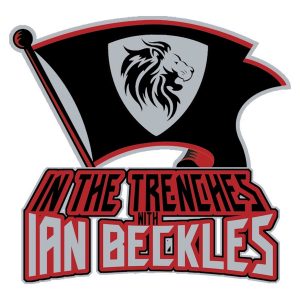 This week on "In The Trenches" presented by Hess Spinal, Ian Beckles is joined by veteran NFL and college football scout Chris Landry, the host of the Landry Football Podcast.
During their hour long conversation, Ian and Chris discuss everything from how important coaching is in terms of how a player develops, analyzing a players film to how they perform at the NFL Draft Combine, and the play of Tampa Bay Buccaneers defensive tackle Gerald McCoy.
All of that and much more on this week's episode of "In The Trenches" and if you have a question for next week's podcast, send an email to Ian (IanBeckles@RadioInfluence.com).
Subscribe, Rate, and Review the podcast on Apple Podcasts, Stitcher, Google Play, and TuneIn Radio.
Follow Ian Beckles on Twitter: @IanBeckles
Podcast: Play in new window | Download | Embed