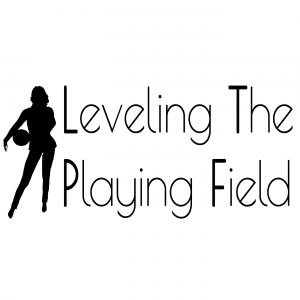 On this week's episode, Bobbi-Sue interviews the Head Women's Golf Coach at USF, Coach Erika Brennan. Coach Brennan was named to her current position in December 2017. Prior to USF, she was the Head Women's Golf Coach at Southern Mississippi for three seasons. At Southern Miss, she led her team to six tournament titles.
Erika was a student-athlete at Western Carolina where she studied sport management. She shares a lot of insight on leadership, mentorship, and being a perpetual student. We even hear about her penchant for dancing around and the one time she did karaoke in front of 40,000 people.
She also has her own podcast called Leading Beyond Sport, an audio experience for coaches, administrators, and student-athletes at the college level. She dives in to relevant topics that go beyond sport tactics via interviews, audible blog style content and narration to help you buck the status quo, own your brilliance and LEAD BEYOND SPORT!
Thank you to EasyKicks for sponsoring this week's episode. Check them out if you have kiddos! They are a new subscription service for kids shoes! For $20 a month, swap out your kids' shoes for a new pair no questions asked. Visit EasyKicks.com/joinnow and use the discount code "ezlisten" at checkout for $5 off your first month in the club.
This episode is also brought to you by Florida International University's online graduate degree program. Check it out at fiuonline.com.
You can follow the podcast on Twitter, Facebook, and Instagram at @LTPFPod or check out the website at LTPFPod.com. Bobbi-Sue can be found on Twitter at @BobbiSue. Please send us your comments and thoughts. You can also email us at LTPFPod@gmail.com.
Don't forget to subscribe to the show on Apple Podcasts, Stitcher, TuneIn Radio, and Google Play!
Podcast: Play in new window | Download | Embed