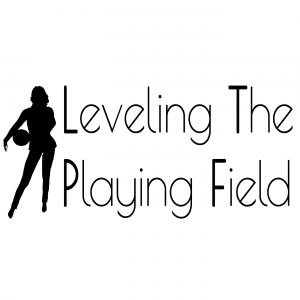 This episode of Leveling The Playing Field was taped live at Michigan State University's College of Law. Bobbi-Sue spoke with Marina Carpenter, Associate General Counsel of the Arizona Coyotes, in front of a live audience. The women discuss their different paths to becoming in-house counsel for a professional sports organization. Marina's path was more traditional with some time at a law firm. Listen in as they discuss what being in-house counsel for a team actually means and what they do on a day to day basis. This episode also provides a more of a peek into Bobbi-Sue's career path, unlike prior episodes.
This episode is brought to you by EasyKicks, a new subscription service for kids shoes! For $20 a month, swap out your kids' shoes for a new pair no questions asked. Visit EasyKicks.com/joinnow and use the discount code "ezlisten" at checkout for $5 off your first month in the club.
This episode is also brought to you by Florida International University's online graduate degree program. Check it out at fiuonline.com.
You can follow the podcast on Twitter, Facebook, and Instagram at @LTPFPod or check out the website at LTPFPod.com. Bobbi-Sue can be found on Twitter at @BobbiSue. Please send us your comments and thoughts. You can also email us at LTPFPod@gmail.com.
Don't forget to subscribe to the show on Apple Podcasts, Stitcher, TuneIn Radio, and Google Play!
Podcast: Play in new window | Download | Embed