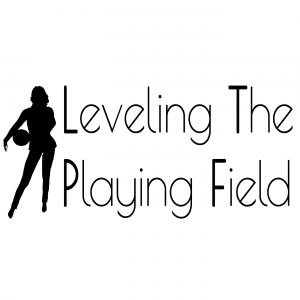 Bobbi-Sue has a great interview this week with Shannon Miller, former Olympic gymnast and now a businesswoman. Shannon is the only woman, in any sport, to be inducted into the United States Olympic Hall of Fame twice, as an individual and for her team.
With seven Olympic and nine World Championship medals, Miller is one of the most decorated American gymnasts, male or female. Today, she runs Shannon Miller Lifestyle, a women's health and wellness business. In addition, Shannon is an outspoken advocate for research and prevention related to ovarian cancer as she is a survivor.
Listen in as the women talk about what it was like for Shannon to retire at the ripe old age of 19, Shannon's thoughts on moving forward from the Larry Nassar situation, and how much they both love sleep.
Bobbi-Sue will be at a few events over the next couple of months. If you're able, swing by to say "Hi!" First, Bobbi-Sue will be speaking at Michigan State University's College of Law at the International Law Review's Sports Law Symposium on February 23, 2018. The following day, Bobbi-Sue will be at the University of Massachusetts (Amherst) Women of Isenberg event. She will be on a panel and part of a second discussion with Professor Nefertiti Walker. Some or all of these may be recorded for use as an episode over the next few months!
Finally, this episode is sponsored by LifeSum. LifeSum is an app that helps people achieve healthier and happier lives. It's your body, it's your health. Your health is worth investing in. The LifeSum app helps you keep track of your health by logging meals, exercise, water intake, etc. It also gives you access to healthy eating plans based on your current lifestyle and what your goals are. Examples of some of the plans include Cleaning eating and the Ketogenic diet. They provide you with a broad range of recipes so that you never lose inspiration. LifeSum's 3-week weight loss program can help you kickstart your weight loss journey the easy way. You can even add friends on there. Want to do a challenge with me? Check it out at www.lifesum.com/ltpf.
Rating and reviewing the podcast not only helps us get heard by more people but also makes Bobbi-Sue feel good. She reads one of those reviews before the interview. Let us hear from you!
Make sure you subscribe, rate and review on Apple Podcasts, Stitcher, TuneIn, Google Play, and RadioInfluence.com.
You can follow the podcast on Twitter, Facebook, and Instagram at @LTPFPod or check out the website at LTPFPod.com. Bobbi-Sue can be found on Twitter at @BobbiSue. Please send us your comments and thoughts. You can also email us at LTPFPod@gmail.com.
Don't forget to subscribe to the show on Apple Podcasts, Stitcher, TuneIn Radio, and Google Play!
Podcast: Play in new window | Download | Embed