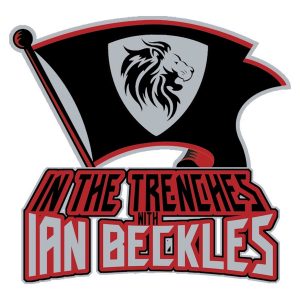 This week on "In The Trenches," former NFL offensive lineman Ian Beckles tells you how he spent his first Sunday without football and who are the top ten defensive lineman he played against during his NFL career.
Along with discussing those two topics, Ian offers his thoughts on multiple topics in the NFL and the Tampa Bay Buccaneers. Some of the topics he touches on are the arrest of San Francisco 49ers linebacker Reuben Foster, the contract signed by 49ers quarterback Jimmy Garoppolo, Frank Reich being hired as the head coach of the Indianapolis Colts, and what the decisions the Buccaneers have to make this offseason, including what they could potentially do with the seventh overall pick in this year's NFL Draft.
All of that and much more on this week's episode of "In The Trenches" and if you have a question for next week's podcast, send an email to Ian (IanBeckles@RadioInfluence.com).
Subscribe, Rate, and Review the podcast on Apple Podcasts, Stitcher, Google Play, and TuneIn Radio.
Follow Ian Beckles on Twitter: @IanBeckles
Podcast: Play in new window | Download | Embed