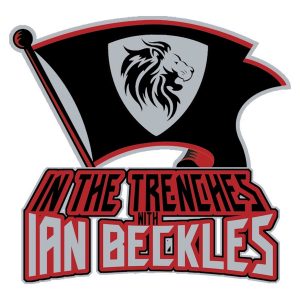 NFL Wildcard Weekend is in the books and Ian Beckles recaps what happened in the four games we saw this past weekend, plus he gives his thoughts on Jon Gruden returning to the sidelines to coach the Oakland Raiders on this weeks episode of "In The Trenches."
Up first on this week's podcast is Ian recapping the games from this past weekend in the NFL and Ian starts by making this statement: If you think you know, you don't. From Jacksonville winning despite the poor play of Blake Bortles to what Ian calls the disrespect of Chiefs QB Alex Smith, Ian hits on it all.
After recapping the games, Ian moves on to the return of Jon Gruden to the Oakland Raiders. For those who are not aware, Ian has been around Gruden as a player and a radio host in Tampa. He offers his thoughts on whether or not Gruden will succeed in his return to the Raiders and the type of coaching staff that will have to come together.
Also on this week's podcast, Ian answers listener questions on the Tampa Bay Buccaneers. The first question was about the potential of the Buccaneers taking an offensive guard with its top pick and the other question was on the possibility of the Buccaneers switching from a 4-3 to a 3-4 defense.
All of that and much more on this week's episode of "In The Trenches" and if you have a question for next week's podcast, send an email to Ian (IanBeckles@RadioInfluence.com).
Subscribe, Rate, and Review the podcast on Apple Podcasts, Stitcher, Google Play, and TuneIn Radio.
Follow Ian Beckles on Twitter: @IanBeckles
Podcast: Play in new window | Download | Embed